If there's one thing we do right at Retro Festive, it's go all out for Christmas. But just because we love Christmas doesn't mean we ignore the other holidays.
By now,  Halloween is on it's way.  And, if you're anything like us, it snuck up on you because you were so focused on Christmas being so close!
So here are some ideas of last-minute Halloween costumes that you can pull together with the abundance of Christmas paraphernalia you obviously already have lying around:
Grab some tinsel, green felt and ornaments – BAM! You're a Christmas Tree – and don't forget the star on top!
So you like the Christmas Tree costume, but require an outfit that has more space for hiding candy? Then look no further: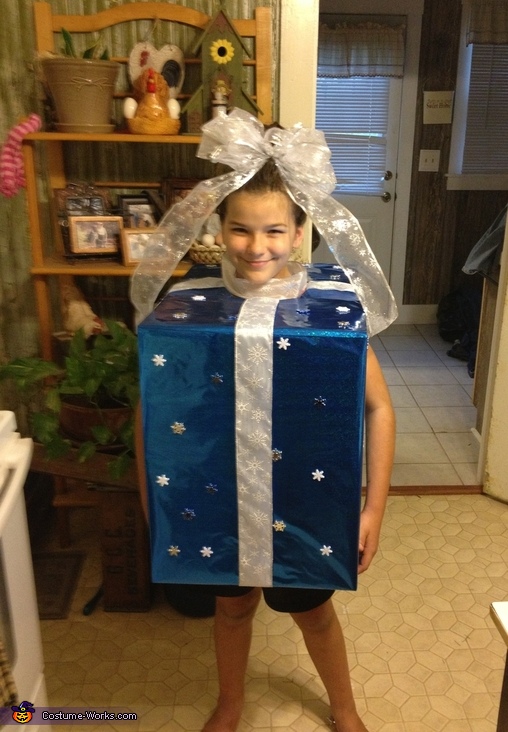 This costume requires a cardboard box, wrapping paper, and ribbon. Couldn't be simpler! What are you waiting for?! We already know you're an expert-wrapper – so put those skills to the test and wrap the greatest gift of all: Christmas Spirit.
Never been one for wrapping a beautiful holiday gift? Don't worry – we've got you bag-stuffers covered too:
A big bag. Some tissue paper. We could seriously not make this any easier for you.
But if easier is what you require. Just take out your Retro Festive Leg Lamp Costume and throw that on!
It's not just for everyday-wear anymore! Utilize it and wear it as a costume!
So there you have it. Four wonderfully festive costumes for you to bust out in time for tomorrow! Happy Halloween and Merry Almost Christmas!