By Desiree D'Lima
For me Christmas always begins when Rankin Bass holiday specials begin airing on television. Rudolph the Red-Nosed Reindeer,  Frosty The Snowman, Santa Claus is Comin' to Town, The Little Drummer Boy and of course The Year Without a Santa Claus (Snow Miser and Heat Miser!), they are Christmas. I love the magic of the cartoons and stop motion animation. I used to think it could only be used at Christmas time, that was it's magic.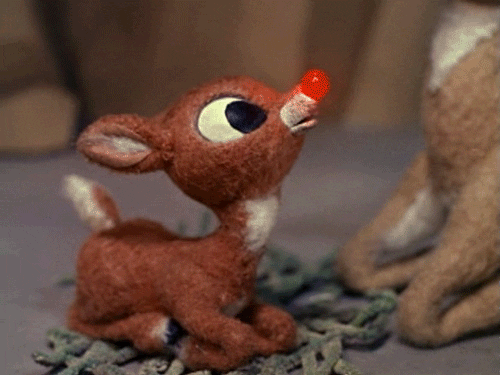 I'm of the age where you anxiously waited for holiday specials to come on TV. Or when there were VCR's it felt weird to record Christmas specials but if you did you taped over them with Days of Our Lives after the holidays.
It doesn't feel like Christmas if I don't see at least one of these beauties.
I love introducing my friend's kids, my munchkins, to these shows now. I love seeing the sparkle in their eyes as Rudolph's nose glows so bright, or Frosty runs here and there and everywhere, or Kris Kringle becoming Santa.
The smile on my face was from ear to ear when I first saw Rankin Bass ornaments and costumes and hat and lights at Retro Festive. I know that bringing in these iconic images into your home is just as special as being 8 years old sitting on the floor in front of the TV with a mug of hot chocolate with lots of marshmallows.
Here are some of my favourite picks!
Rudolph The Red Nose Reindeer airs on CBC on December 13, 2016 at 8pm and December  23, 2016 at 7pm and on YTV on December 20, 2016 at 6pm

Santa Claus is Coming to Town will air on CBC on December 18, 2016 at 8pm and December 22, 2016 at 7pm; and on YTV on December 22, 2016 at 6pm
Frosty The Snowman airs on CBC on December 20, 2016 at 7pm and December 25, 2016 at 1pm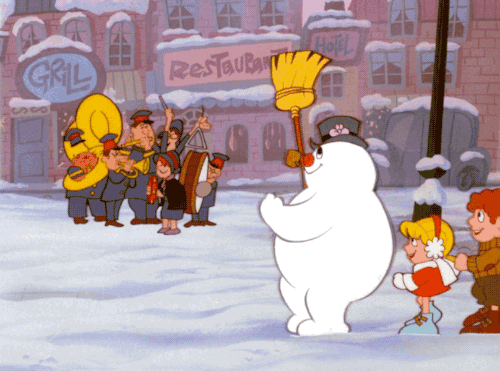 The Year Without Santa Claus airs on YTV December 6, 2016 at 6pm