In light of the recent Macaulay Culkin/Kevin McCallister video that surfaced the net last week (embedded below just in case you missed it), curious feelings surrounding other various Christmas movie child stars have manifested into our nosy minds.
The video above depicts an angry, and not to mention, strung out looking Kevin McCallister (aka Macaulay Culkin), who has yet to deal with the abandonment issues and possible PTSD the 1990 classic, Home Alone has left him with.
Though this video caused a few broken hearts for all the life-long wet bandit admirers, it also brought a nostalgic chuckle to audiences around the globe. The 5 minute Youtube video inspired us to do some intensive research to locate the 9 cute little kids that have starred in all of our favourite classics. Sadly, not everyone has had the career we all expected they would when they first started out. From Primetime Emmy nominations, to arrests and post-grunge bands,  there is a great range of triumph to demise within these 9 former child stars. Though, with what Macaulay's post Home Alone years looked like, the most successful of the few may be the ones who opted out of show business; but we'll let you decide for yourself.
1. Cindy Lou Who from 'How the Grinch Stole Christmas' (2000)
AKA Taylor Momsen
Momsen stole the hearts of movie go-ers everywhere, as the adorable Cindy Lou Who from the 2000 live action version of 'How the Grinch Stole Christmas'. Singing a cute rendition of 'Where Are You Christmas' the young star set high hopes for her future career. Though, her music now is not quite as 'cute' and 'happy', as the Faith Hill festive single, Momsen has earned in her spot in the music industry with her alternative-rock band, The Pretty Reckless.
Following her highly sought after role as Jenny Humphrey on Gossip Girl, the former IMG Model signed on to be the new face of Madonna's 2010 clothing line, 'Material Girl'. In late August of the same year, Momsen's band released their first studio album, leading to her decision to make music her main focus. In early September 2015,  the former childhood star confirmed that the band is working on new material in the studio. Maybe it will be out in time for next Christmas?
2. Charlie Calvin from 'The Santa Clause' (1994)
AKA Eric LLloyd
Eric Lloyd starred as Charlie Calvin in The Santa Clause at the tender age of 8 years old! It's no wonder that his performance as Scott Calvin (aka Tim Allen) 's  son was nothing short of adorable. Charlie's dedication and sense of belief made the film, about a man who inadvertently kills Santa on Christmas Eve, and then is forced to take his place, a truly magical time for us all. Lloyd went on to play the same character in the 2 not-so popular sequels of the film.
Now, at the age of 29, Eric has supposedly quit acting and partnered up with his college roommate, Tyler Payne, opening LP Studios, a production and post production music and film company located in California.
3. Jake from 'I'll Be Home For Christmas' (1998)

AKA Jonathan Taylor Thomas AKA J.T.T
Another one of Tim Allen's fictional sons! The teenage heart throb, nicknamed J.T.T, was plastered on every young girl's wall during the 1990's, thanks to Tiger Beat magazine. Though, his career seemed to fizzle out following the popular Christmas film, he did make a few cameo appearances on various television shows like Veronica Mars, Ally McBeal, Smallville, and 8 Simple Rules. Plus, the American sweetheart is not just all looks! J.T.T was enrolled at Harvard University, where he studied philosophy and history, prior to graduating from Columbia. Thomas currently guest starts on ABC's Last Man Standing, reuniting him with his former TV dad, and The Santa Claus(e) himself, Tim Allen.
4. Rusty Griswold from 'National Lampoons: Christmas Vacation' (1989)

AKA Johnny Galecki
One of the running jokes of the National Lampoon's Vacation movies is the inconsistency of son Rusty and daughter Audrey. Chevy Chase's fictional children are played by different actors in each film, often of interchangeable age (Rusty being younger in the Christmas film, and older in the Vegas film). The 1989 comedy classic Christmas Vacation features Johnny Galecki as son, Rusty. The relatively unknown actor landed the role, despite having only done two previous movies (one of them another 1989 Christmas movie, Prancer). Three years after the successful Christmas flick, Johnny made his first appearance as David Healy (aka Darlene's love interest) on Roseanne, making the actor a semi-regular cast member for the show's last five seasons. In 2007, following multiple television appearances, he was cast on The Big Bang Theory as the loveable main character Leonard, scoring him a few Prime Time Emmy Nominations and seven People's Choice Awards affiliated to the show. Not too shabby, Russ…not too shabby.
5. Ralphie from 'A Christmas Story' (1983)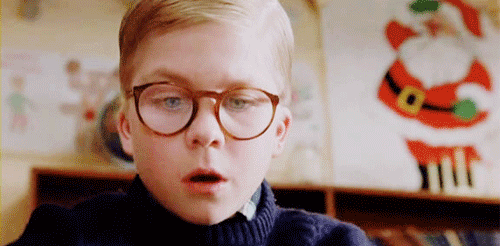 AKA Peter Billingsley
6. Michael from 'Elf' (2003)

AKA Daniel Tay
Buddy the Elf's supportive little brother, Michael, was played by 11 year old Daniel Tay, who has not been active in the Entertainment industry since 2009. In 2003, the same year Elf was brought to the big screen, Tay played a young Harvey Pekar (the older version played by Paul Giamatti) in the critically acclaimed American Splendor. Following this film, and a few small television roles, Tay began doing voice work, providing several video game voiceovers in such works as Bully and Grand Theft Auto.
7. Sam from 'Love, Actually' (2003)
AKA Thomas Brodie- Sangster
Thomas Sangster played Sam in Love Actually, a little boy in love with his classmate, Olivia. Since the romantic Christmas flick's release, Sangster kept up with his acting career, landing solid roles in Game of Thrones and the Maze Runner. His most recent role was a small one in the newly released and highly anticipated Star Wars: The Force Awakens.
Though his Wikipedia page does state that he is 25, the fact is questionable considering he still has that baby face we know and love. Lucky girl, Olivia!
8. Jamie from 'Jingle All the Way' (1996)
AKA Jake Lloyd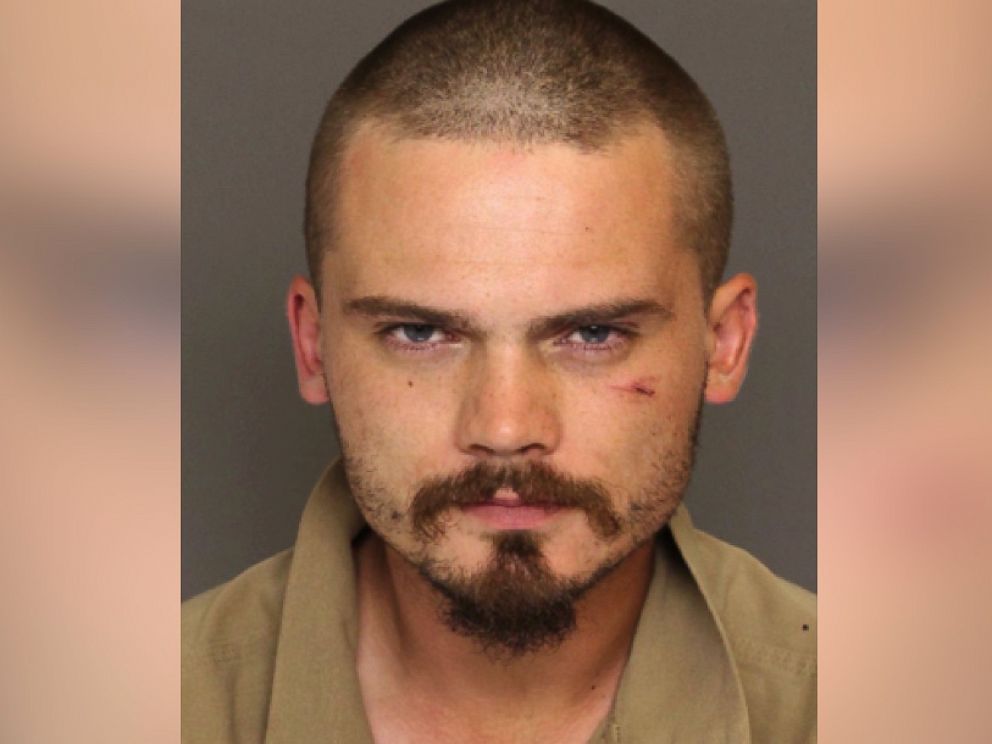 Next to Macaulay, Lloyd's career seemed to have the most promising potential. Following his role, alongside Arnold Schwarzenegger, in the 1996 hit Jingle All the Way, Lloyd scored the highly pined over role of young Anakin Skywalker in Star Wars: Episode I – The Phantom Menace. After voicing the same character for several Star Wars video games, the child actor disappeared from the entertainment industry, only to sporadically resurface on the TMZ home page, after multiple arrests and even a death hoax.
Several entertainment websites state that after his role in the famously hated first prequel, Lloyd reportedly destroyed all of his Star Wars memorabilia and quit acting. The infamous flop film, directed by George Lucas, caused the former star to be bullied in school, where children would taunt him in the halls, making lightsaber noises whenever he would walk by. If that wasn't sad enough, following the June 2015 arrest, his mother Lisa Lloyd, revealed that her son is schizophrenic, and that in March of this year he attacked her after going off of his medication.
9. Kevin from 'Home Alone' (1990)
AKA Macaulay Culkin

Macaulay was easily the most well-known child stars of the last few decades. After the very successful Home Alone in 1990, our hearts broke as he played the cute-as-can-be preteen Thomas J in My Girl, a film that left everyone leaving the theatres in hysterics. Following his tear jerking performance in the early 90's classic, Culkin went on to star in the Home Alone sequel, Richie Rich and the Good Son. And, like any other young star, Macaulay made his rounds on American television, even hosting Saturday Night Live in 1991.
It is no secret that Macaulay had a tough time, after his initial attempt to quit acting at the age of 14. Though, he resurfaced after his parents nasty divorce and custody battle, dating That 70's Show and Family Guy star Mila Kunis for 8 years. The couple broke up in 2010, which allegedly lead to his demise, and struggle with drugs and alcohol. As Culkin once said: 'I had all the fame anyone could want, and I ran away from it', learning the tough lesson that his Home Alone character came to realize, be careful what you wish for.